Wholesale Cocktail Kits
We offer wholesale pricing for all of our signature cocktail kits. Provide your guests, employees, or customers with a unique experience that they'll never forget.
Get Started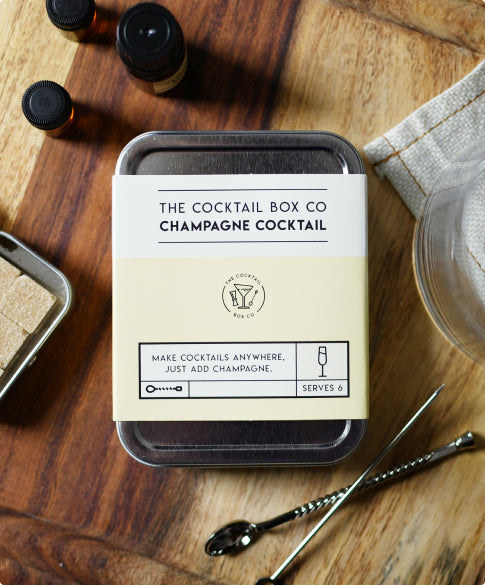 For gifting, events & retail
We specialize in large orders for corporate gifting, charities, weddings and other events.
Our Cocktail Box kits are also a unique product idea for boutiques and other retail stores.
Corporate employee gifts

Impress your clients and employees with our unique, sophisticated kits. Our signature cocktail kits are compact enough to travel home with, and contain delectably perfected recipes, ingredients and tools to make your own handcrafted cocktails.

Charities and events

Whether you're entertaining royals or hosting your own DIY wedding on a budget, our kits make an unforgettable gift idea for your guests. The Cocktail Box Co. kits can also be used as a cost-effective solution to ensure your bar is serving perfect cocktails all night long.

Retail stores

Boutiques and retail stores of all sizes sell The Cocktail Box Co. kits as a unique product offering that customers truly love. We've earned thousands of 5-star reviews on Amazon, so you can rest assured knowing these are quality products that people enjoy.
FREQUENTLY ASKED QUESTIONS
For any questions not answered here, please contact us and we'd be glad to help.
How do I place my wholesale order?
What is the turnaround time?
Once you have placed your order, your order will be shipped within 2 business days.  Orders will be shipped via standard shipping which will take 7-8 business days to arrive.  Expedited shipping options are available upon request.
We charged for samples, but the sample charge (less shipping) will be refunded upon your first order of 25 kits or more.
What are your wholesale prices?
We have a tiered pricing structure which is based on the quantity of kits ordered.  You will be able to review the wholesale prices by creating a wholesale account.