4 Piece Classic Cocktail Kit Set
Regular price
Sale price
$69.99 USD
Unit price
per
Sale
Sold out
Get a taste of every Cocktail Kit we have to offer.

This combo pack gives you one of each of our premium cocktail kits:
· The Champagne Cocktail Kit
· The Old Fashioned Cocktail Kit
· The Sazerac Cocktail Kit
· The Manhattan Cocktail Kit
Each kit has the ingredients to make 3 drinks each. 

The perfect addition to that beach vacation or summer getaway.  Pack them in your back and bring the party with you.  

Includes high-quality ingredients guaranteed to jump out in quality. Makes a stellar gift for family, friends, or even yourself.

✔️AS GOOD AS THE BAR – Since our kits use the same ingredients your bartender does, it tastes the same too. Perfected from the consultation of numerous bartenders and using our custom formulated bitters recipe, it's simply the best way to enjoy your cocktails on the go! 

✔️ TRAVEL FRIENDLY – Hand crafted cocktails made cocktail when you need it the most. Enjoy your favourite cocktails on the plane, train, in the hotel room or bring them to a party. Each kit travels with you wherever you go and fits in your pocket.

✔️GIVE AS A GIFT – Either gift them as is, or pair it with either a travel size bottle, or full sized bottle of liquor. Then, enjoy the look on their face when they open your amazing gift 🙂

✔️MONEY BACK GUARANTEE – If your recipient want's to exchange or return the gift, we offer a no questions asked exchange/return policy. We're only happy if you and your kit recipient are happy too.

Free Shipping to US/Canada. Alcohol not included.

Share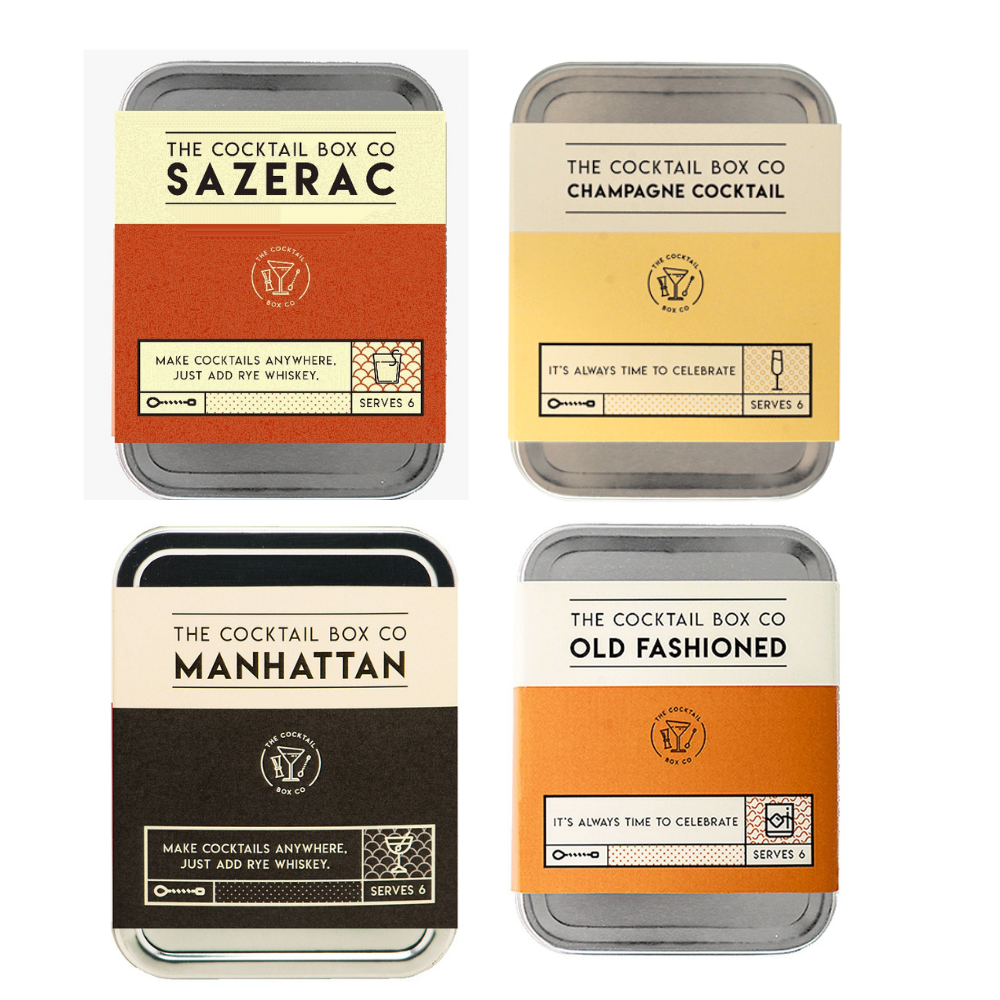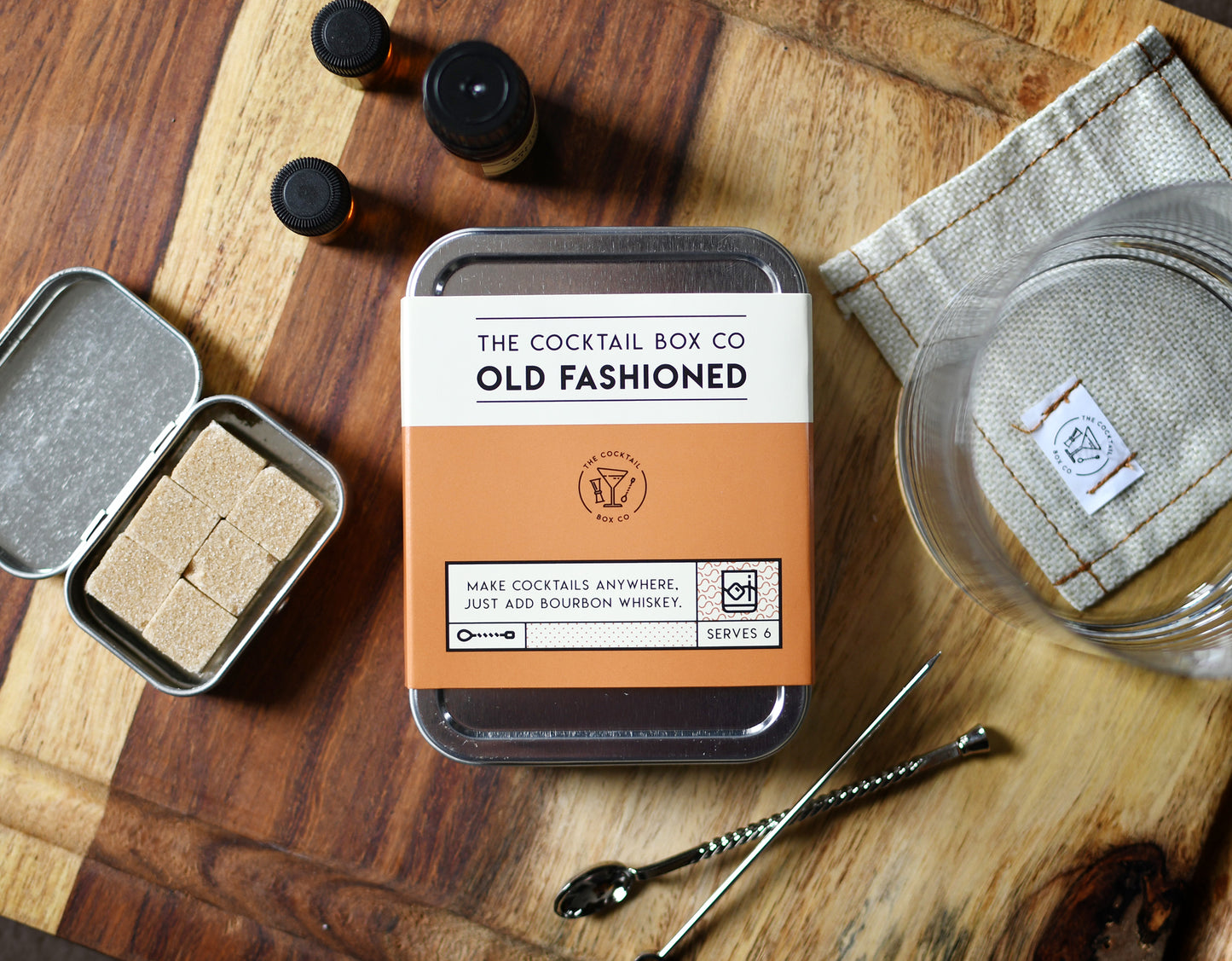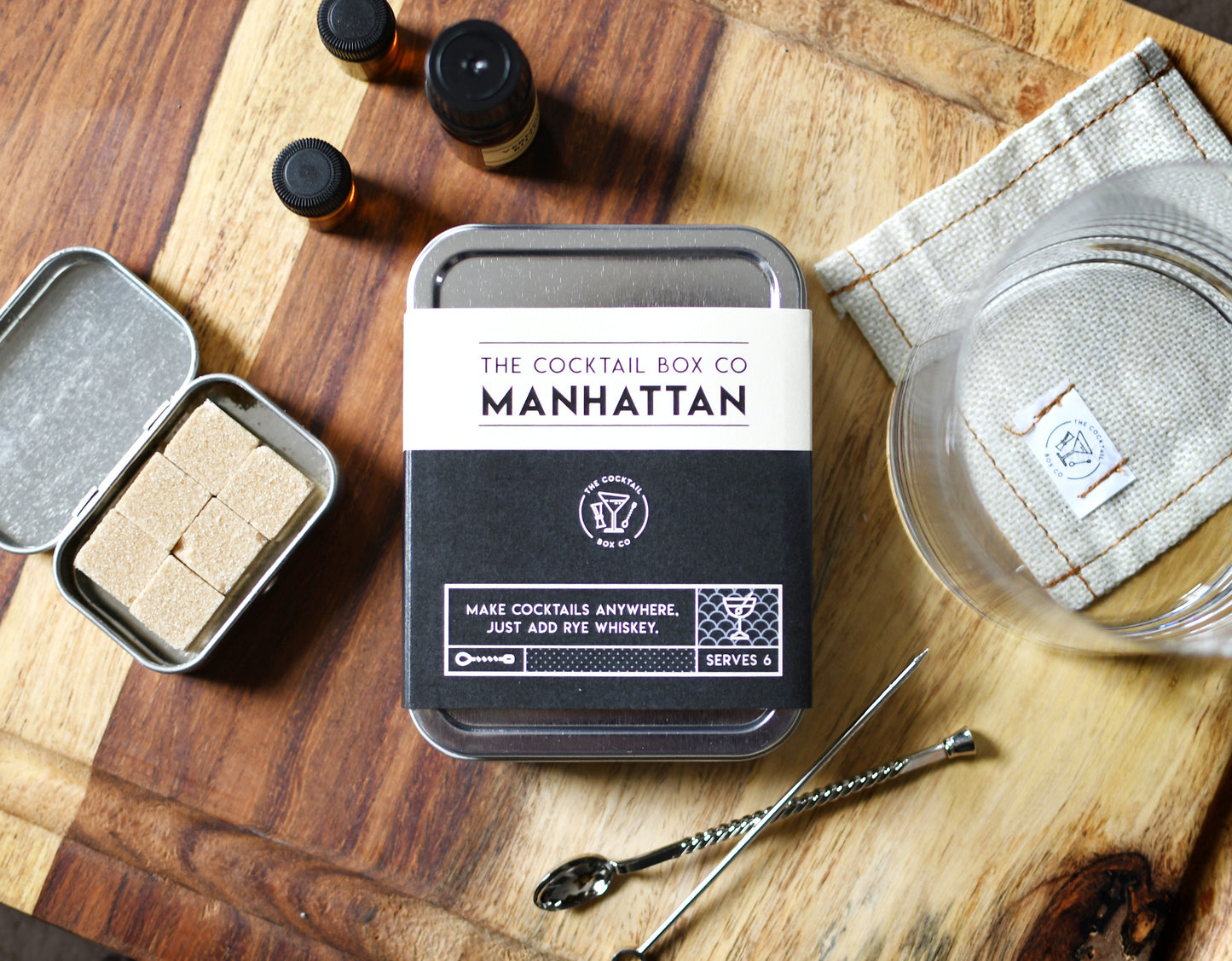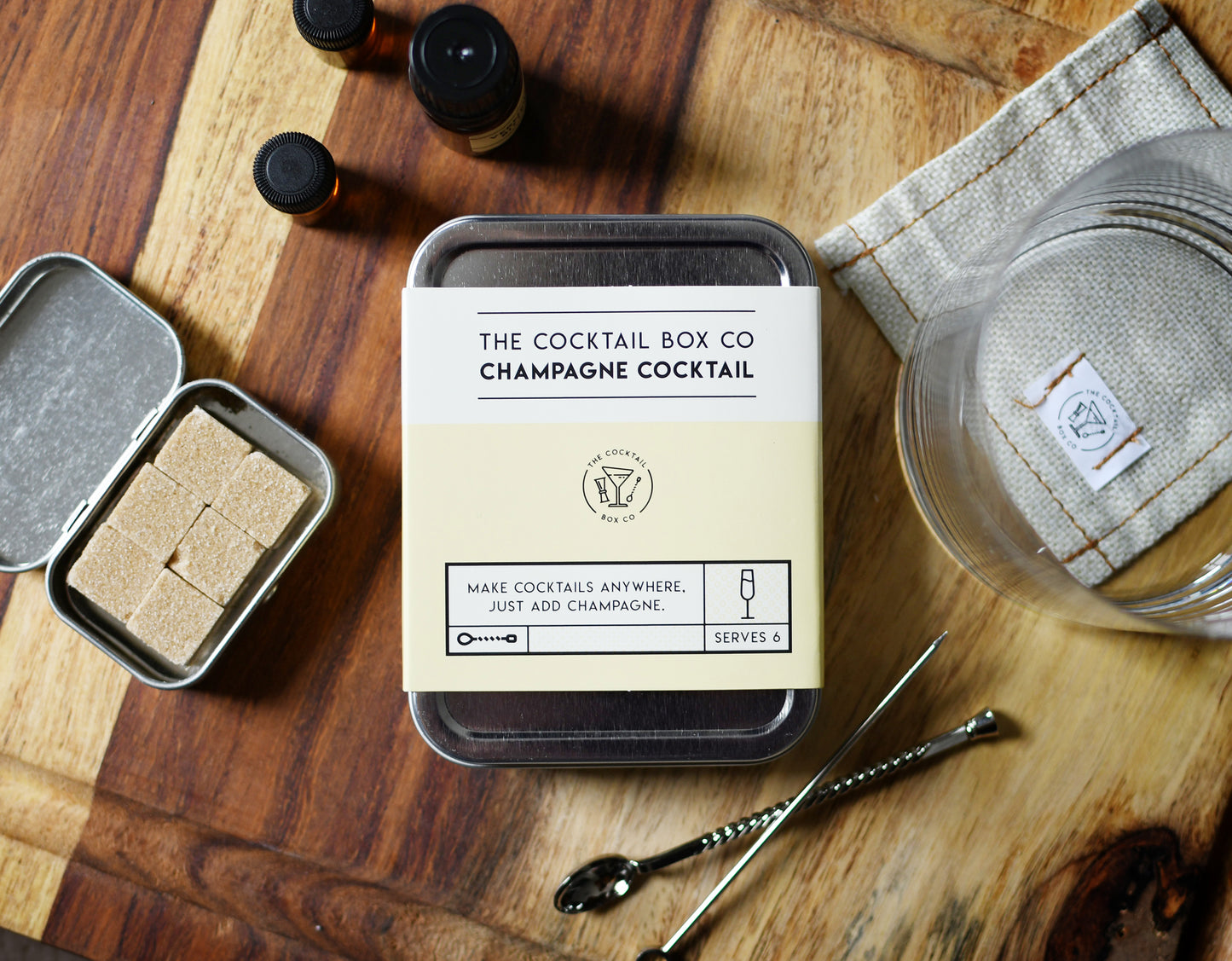 We created The Cocktail Box Company so that we could make great cocktails anywhere.

Dubbed "travel cocktail kits" by many of our customers, our cocktail boxes have been enjoyed at destinations around the world. Simply pack a few mini travel-sized liquor bottles and you're ready to make an incredible drink on your next flight, in your hotel room, at the beach, at your campsite, and literally anywhere you can think of.

Each kit is carefully designed by bartenders to ensure the pinnacle of quality. Get one now for your friends, family or yourself.