Make professional gifting easy.
We specialize in creative gifts for large groups.
Our fully customizable cocktail kits are a hit at corporate events.

It's hard enough to come up with a great gift for one person, let alone a packed venue. Our unique, custom branded cocktail kits have become increasingly popular because they're really good, and because they leave a lasting impression.
Order Custom Kits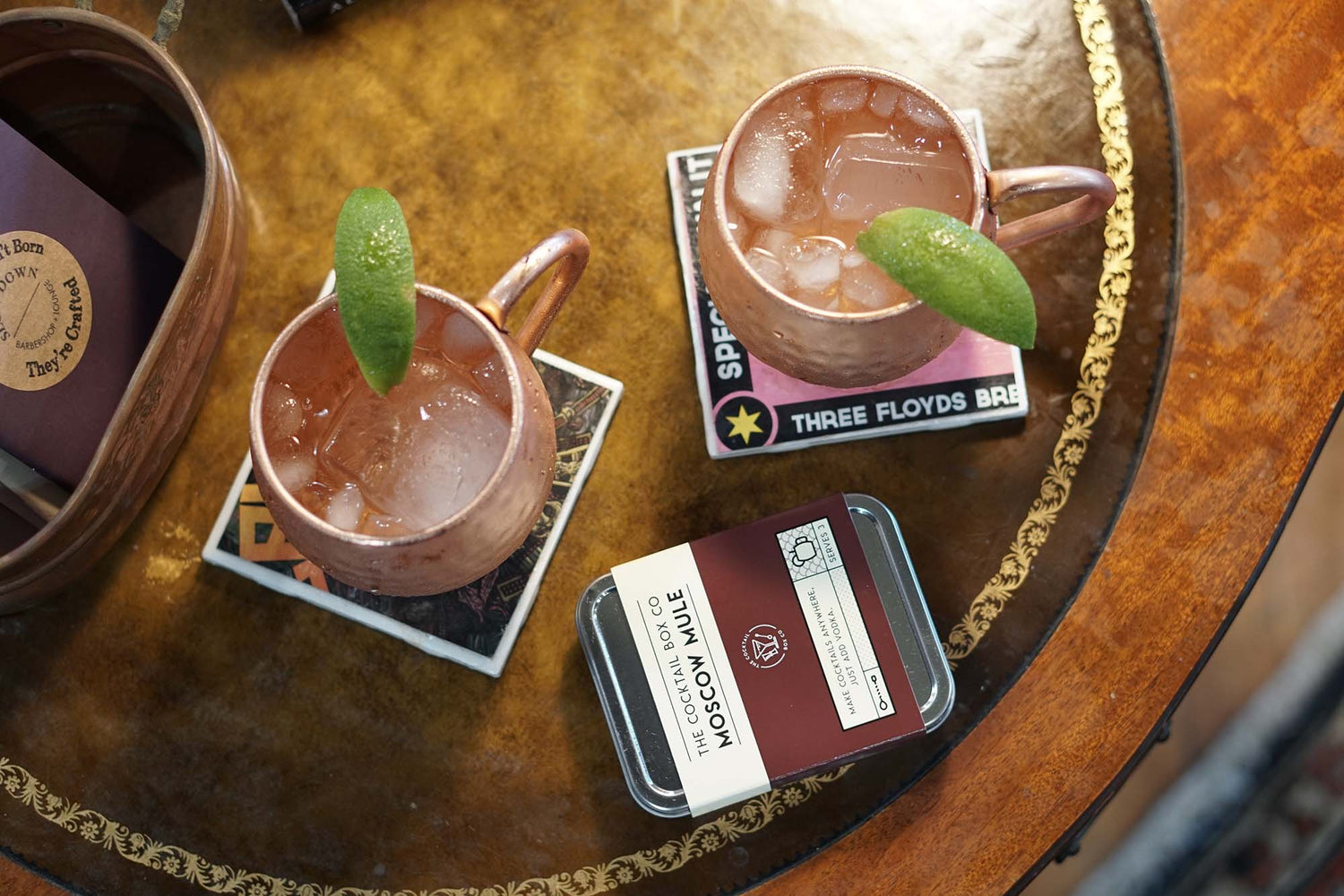 Gifts by The Cocktail Box Co.
We designed our signature cocktail kits as fool-proof way to make amazing handcrafted cocktails anywhere you go.

Since launching our custom kits option, we've become a popular choice for corporate gifting, employee appreciation, convention/event giveaways, gift bag products and more.
We have customized thousands of our signature cocktail kits for companies of all sizes. While you are not required to customize (you can purchase them with our original packaging), we do encourage you to feature the name of your business or event, as this is sure to have the biggest impact on your valued employees and/or clients.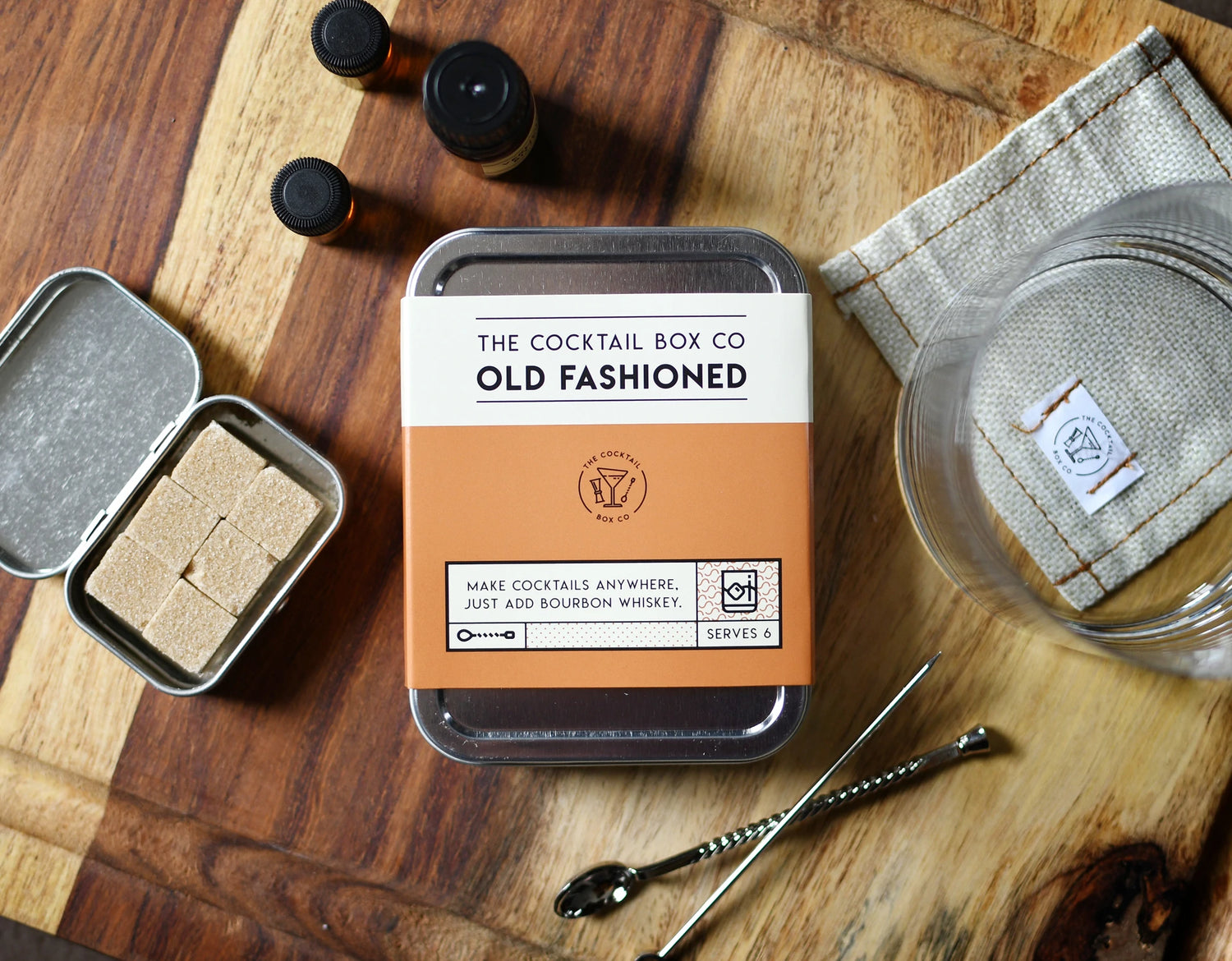 Step 1: Select Your Kit(s)
Choose from our Old Fashioned, Margarita, Classic Mai Tai, Mojito, Moscow Mule, Champagne Cocktail, Gin and Tonic, Manhattan and Sazerac.

Each kit contains high quality ingredients and instructions to make fantastic, mixologist-grade cocktails. A stainless steel muddler, cocktail picks, and a handwoven cocktail napkin are also included in each kit.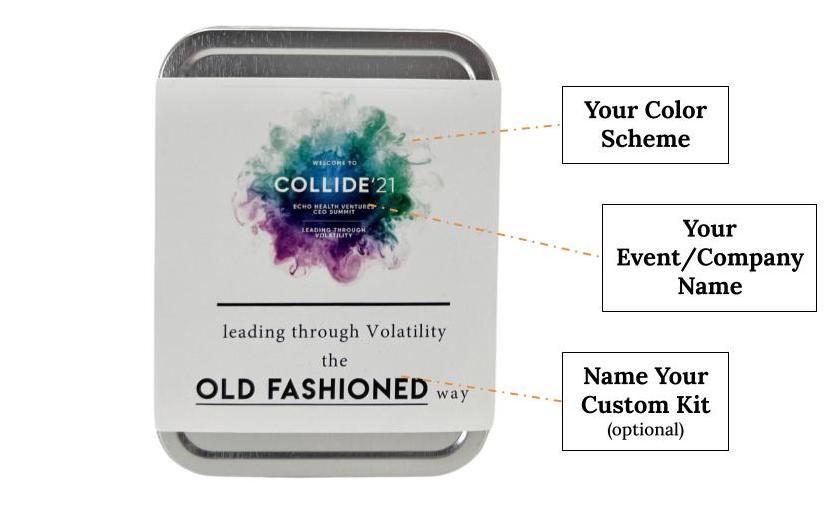 Step 2: Customizations
This is the fun part. Think about how you'd like your customized corporate gifts to look. Consider your company/event branding as you decide the exact words and colors to ensure these custom gifts are "on brand."

Need help deciding? Leave the tough stuff to us. We can assist with clever verbage and color schemes that will make a lasting impact.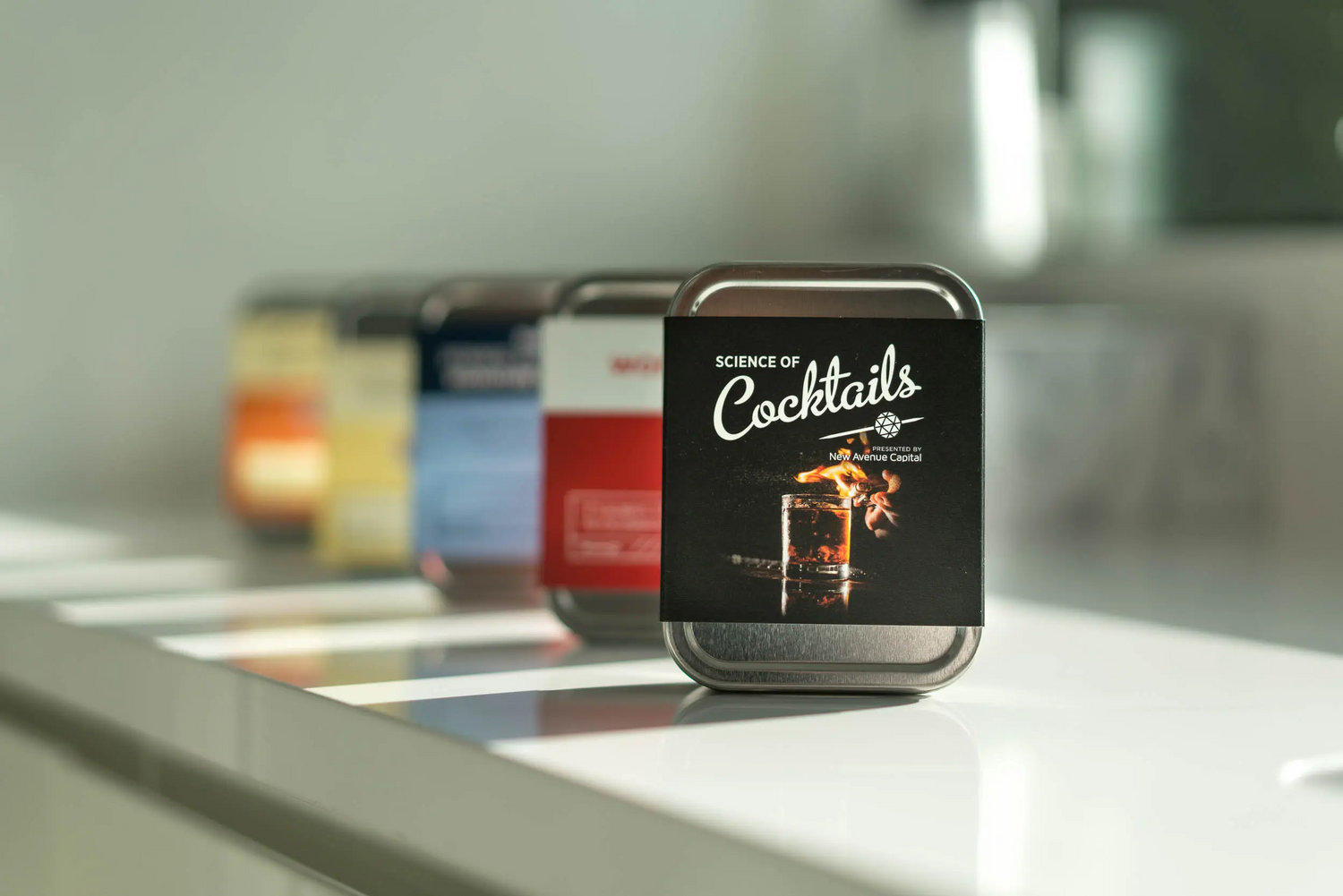 Step 3: Submit Your Order
Simply request a quote using our custom form.
We typically respond within 24 hours.
Custom Order Form
Examples From Real Customers
FAQs
What's the minimum order quantity for custom kits?
The minimum custom order is 25 kits. There is no maximum.


Where can I see a list of your products?
View our 2022 Product Catalog for a detailed breakdown of our kits.


Can I purchase in bulk without customizing?
Yes! Simply create a Wholesale Account to start shopping.


How do I order customized cocktail kits?
Complete this form for Corporate Gifting Inquiries. We generally respond within 24 hours.


What's the lead time for custom kits?
Once we process your custom order, please allow 5-7 business days for manufacturing. Delivery time depends upon your location.
Ready to Custom Order?